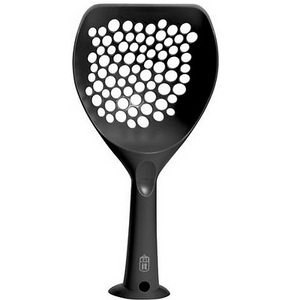 Catit Litter Scoop - Black
Sure, cleaning out the litter box is nobody's idea of a good time, but that doesn't mean you can't look great doing it! The Catit Litter Scoop comes in four great colors, letting you match it to your Catit Cat Pan and kitty's room decor. Each scoop has a large bowl design that lifts up extra litter and over-sized holes that sift the litter so less is wasted.
Key Benefits
Over-sized holes permit the litter to sift through easily, wastes less litter
Large bowl design allows you to scoop up greater quantities of litter at a time
Specially designed for use with Silica Litter Beads
Also suitable for clay and clumping clay litter
Complementary color palette to the Catit Hooded Cat Pans.
---
We Also Recommend