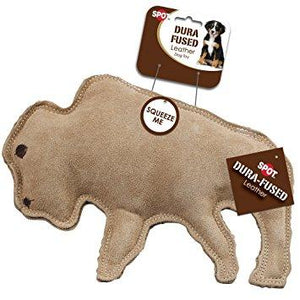 Ethical Products DURA-FUSED Leather Toys - Buffalo
For Rocklin Residents: this item may take 1-2 days for Rocklin store pick up. Please wait for confirmation email to ensure that the item is in stock for pick up at our Rocklin store.
The Dura-Fuse Leather Toys are made of durable real leather with double stitched seams and jute backing for extra strength.
Keeps your pet happy and energetic
Durable material offers a longevity usage
---
We Also Recommend